Exporting more than 400 million masks to Japan, the US ...
Tuesday, August 25, 2020
According to the General Department of Customs, from the beginning of the year to April 19, the total export volume of Vietnam's exported masks was more than 415 million units, worth more than 63 million USD. Masks of Vietnamese enterprises are being exported to a number of major markets such as Japan: nearly 33 million units; South Korea: more than 17 million units; Germany: 11 million units; America: 10 million units; Hong Kong (China): 4 million units.
In addition, Vietnam also exports millions of masks to Singapore, Poland, Australia, China, Laos, South Africa ...
In particular, according to the customs declaration, Vietnamese enterprises mainly export fabric masks, fine dust-proof fabrics, 100% cotton fabric masks, and 2-layer cotton masks.
Regarding the type of mask, nearly 37 million units are manufactured by outsourcing; also export for business, non-commercial export (donation) more than 51 million units.
Recently, on April 28, the Prime Minister approved to allow the export of medical masks, COVID-19 treatment drugs and medical supplies on the basis of facilitation but must ensure product quality. national reputation.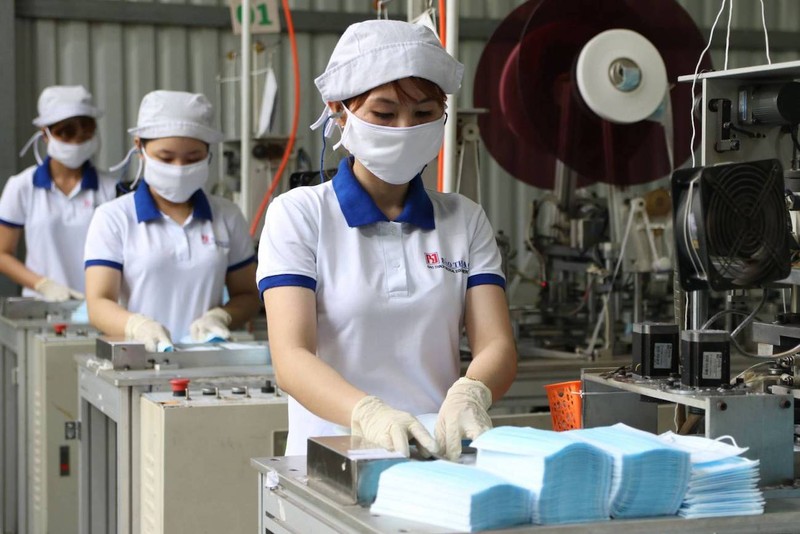 The National Steering Committee for Disease Control and Prevention, COVID-19 has agreed on a plan to abolish the licensing regime and allow enterprises to export medical masks without quantity restrictions, without being bound by export conditions. password.
Based on the disease development and the need to use medical masks in the country, the Ministry of Health will report to the Government for consideration and decision on applying appropriate management measures to ensure adequate supply. prevention and control of diseases in the country.