Koreans suddenly 'love' dried squid from Vietnam
Tuesday, August 25, 2020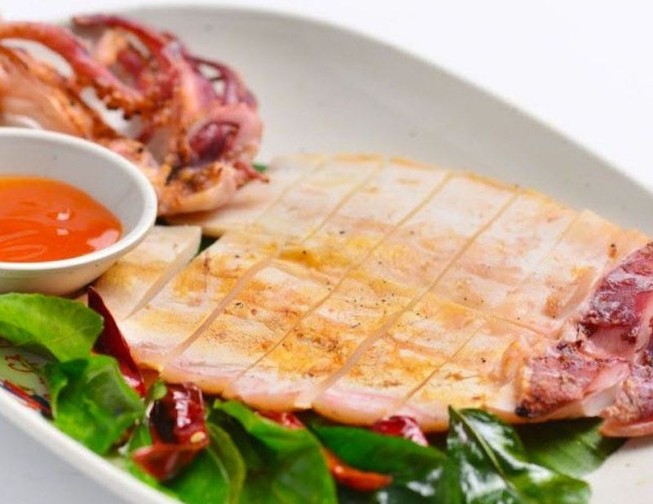 According to the Vietnam Association of Seafood Exporters and Producers (VASEP), Vietnam's squid and octopus exports to South Korea increased 23.5% in June. In the structure of Vietnamese octopus products exported to South Korea, octopus still dominates with 69%, and squid accounts for 31%. In the first half of this year, squid exports to Korea increased by nearly 5% while octopus exports fell 21%.
In particular, dried and grilled squid is a very expensive product in the epidemic season when the first half of 2020 recorded an increase of more than 13%, the best increase among squid and octopus products exported to Korea. Processed squid exports to South Korea also increased slightly by 1%.

South Korea mainly imports squid and octopus products from Vietnam such as peeled dried squid, frozen processed squid, frozen sushi squid, frozen cleaning cuttlefish, frozen pine cuttlefish, and white Frozen cleaned whole octopus, frozen cut octopus, frozen processed octopus ...
In the first 6 months of this year, the price of Vietnamese squid products exported to South Korea ranged from 9.7 to 13.9 USD / kg, the price of octopus products ranged from 6-6. , 4 USD / kg.
According to VASEP, in the context of the COVID-19 epidemic continuing, the demand for imported squid and octopus in Korea decreased due to the closure of schools, restaurants, shutdowns of hotels and a sharp drop in tourists.
Suppliers can focus on selling online channels, prioritize frozen, canned and processed products with a long shelf life, and reduce fresh products as consumers change their consumption habits. epidemic background.